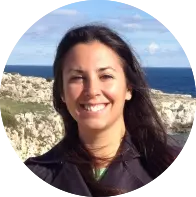 Contacts Enrica De Melio
PhD Archaeologist Guide in Southeastern Sicily
Cycle Touring & MTB Instructor
Read my curriculum vitae
---
E-mail: info@viaggioasudest.it
Mobile: +393669712271 (WhatsApp)
---
Contacts Enrica De Melio – How to book a tour
If you wish to book a tour with me, please write 24 hours in advance. If I do not reply immediately don't worry! I could be busy in a tour and I will reply to you as soon as possible.
If you would like to plan your customized itinerary, book a tour or have any queries, I am available to assist you in every step.
Please provide any details (number of people, interests etc) that can help me to create an exclusive experience devised just for you!
Contact me by phone or email or complete the form below to send your reservation request.
You can also send a WhatsApp message with your request to the mobile number +393669712271 or by mail at the address info@viaggioasudest.it. You will be contacted as soon as possible!
I will send you a free quote. The service will be confirmed when you receive my final email with the detailed program of the tour you booked.
If you want to cancel a booking please send a message to the number +393669712271 at least 24 hours before your booked time.
I love to create the best cultural itinerary designed just for you, for an amazing sicilian unforgettable experience!
I will use these informations to process your request. (I will not intentionally sell, share, or distribute your personal informations to third parties.)