My Wine Bike Tour Cantine Pupillo is the perfect mix between history and flavors of Sicily!
My Wine Bike Tour Cantine Pupillo is ideal for spending a pleasant morning in an enchanted place, enjoying excellent wines and pedaling in pleasant company.
The Pupillo estate is located near Siracusa, one of the first Greek colonies in Sicily built along the Ionian Sea, where there are remains of the Euryalus fortress dating back to the 5th century BC. The land stretches over 345 acres and the soil is rich in limestone and volcanic rocks.
Biking for about 9.5 km (30 minutes) along the sea-view cycle/pedestrian path that leads from Syracuse to Targia, we will arrive at the Cantine Pupillo, where we can taste the prized and award-winning wines that the company has been producing for about forty years.
The wine tastings at Pupillo's Winery usually begin around 11:00 am with a guided visit of the Winery and after the tastings, you can stay for a lovely light lunch in the Solacium castle court until 2:00 pm, closing time of the winery. The tasting called "Origins" is designed for a first approach to our territory and to the historical DOC wines of the company Pupillo. All tastings includes a guided tour in English of the winery and the rich and beautiful historic garden.
Included
English-speaking Qualified Tourist Guide | National Cycle-tourism Instructor (Dr. Enrica De Melio)
Bike rental (on request)
Helmet (on request)
Insurance
Natural mineral water (500 ml)
Minimum participants: 2
Maximum participants: 8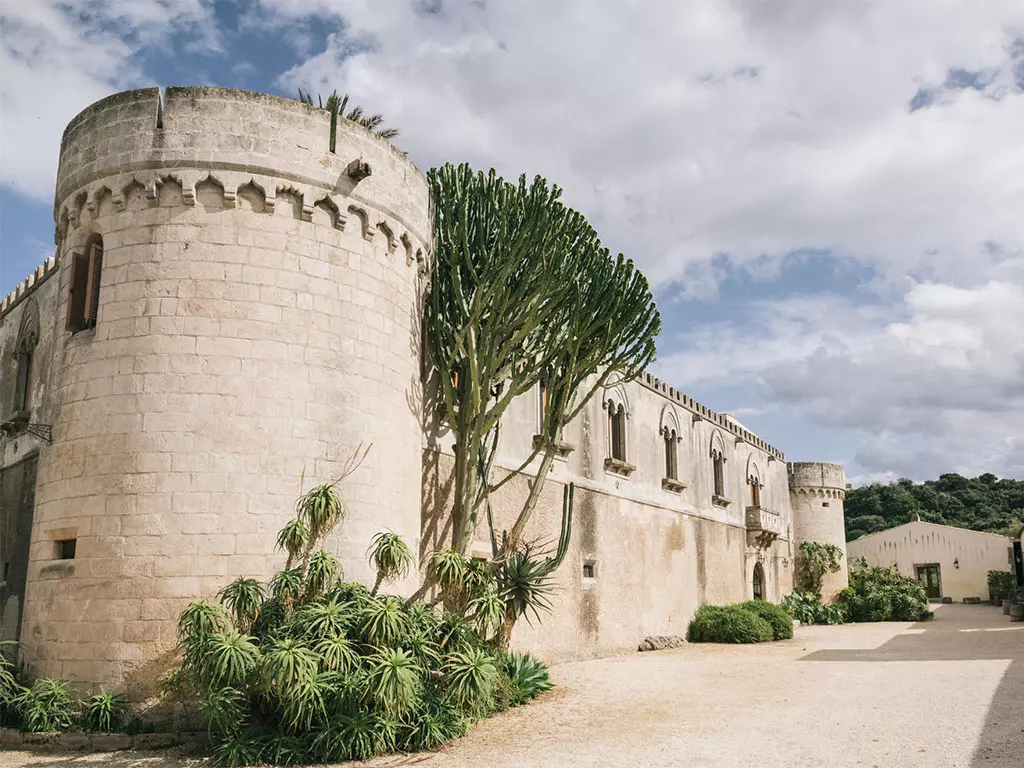 E-mail: info@viaggioasudest.it
Mobile: +393669712271